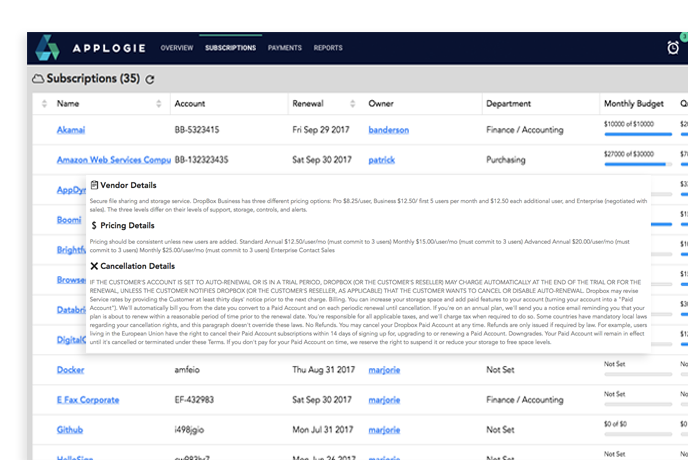 Easy Answers to Questions
Applogie's dashboard provides at-a-glance insight into each vendor's contract language, licensing terms, pricing structure, cancellation details and more, all in one single pane of glass.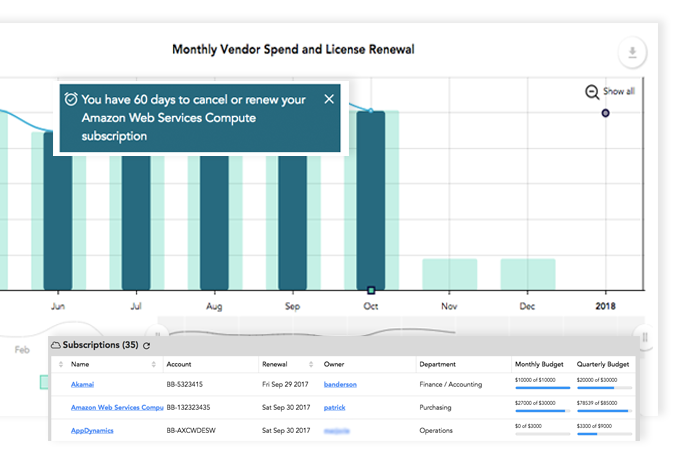 Never Miss Another Renewal
Don't get stuck paying for another year of a service you don't use, just because its renewal date passed you by. Applogie provides alerts before a subscription is scheduled to renew automatically, ensuring you have time to analyze usage data and make an informed decision about how to renew, negotiate new terms, or cancel the subscription.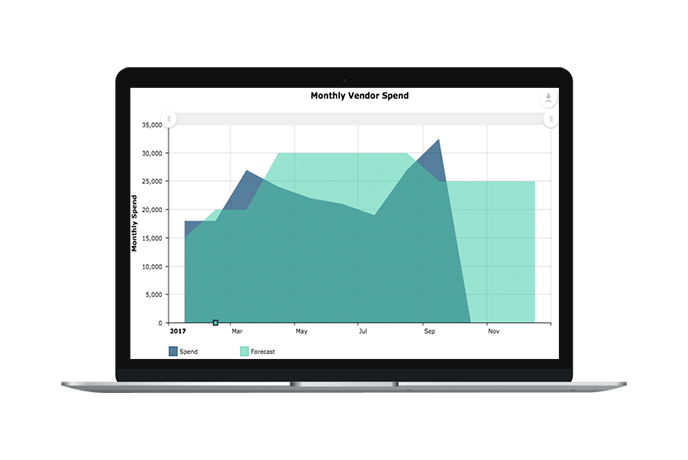 No More Manual Integrations
Our maintenance-free productized integrations connect you with real-time financial data, so your team can spend time analyzing data to make better business decisions, rather than hunting it down.